{Updated December 4, 2020 – We have added additional needs & resources to the alphabetized list below}
Neighbors and Friends –
These are uncertain times.  Many of us have not experienced a public health crisis quite like this before. While the quick spread of the coronavirus is anxiety provoking for all of us, for some in our community, the situation is dire.
We have heard from some of our Grantee Partners and area nonprofits that they are having trouble maintaining supplies of items to keep their offices safe for their clients, who rely on their critical services. We encourage you to review the lists below and consider donating an extra bar of soap or bottle of cleaning solution that you may have at your house or buy at the store this weekend.
The examples below are only a few of hundreds of organizations across the region that provide critical services to our community. We encourage you to reach out to other non-profits and community groups with whom you may already have a relationship to inquire about their needs as well.
Let's all work together to ensure our neighbors have the resources they need to stay healthy and safe during these uncertain times.
Sincerely,
Martine Sadarangani Gordon
Vice President of Programs
---
Haley Mixson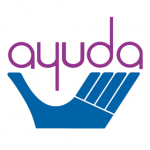 Ayuda provides legal, social, and language services to help vulnerable immigrants in our neighborhoods access justice and transform their lives. Since 1973, we have served more than 100,000 low-income immigrants throughout Washington DC, Maryland and Virginia.
Ayuda has created a COVID-19 Relief Fund to support the immigrant community who are low-income and in need of assistance.
Learn more and donate here: https://www.classy.org/campaign/support-covid-19-relief/c277151
---

The Black Swan Academy (BSA) a non-profit organization in the District of Columbia that concentrates its efforts on empowering Black youth through Civic Leadership and Engagement.
In recognition that the closing of District of Columbia Public Schools (DCPS) and the reduction of hours for waged workers may add an additional burden on young people and their families, BSA will be providing support in the following ways:
Please drop off any of the following supplies during those times (If you need them to pick up supplies, please contact Samantha Davis at sdavis@blackswanacademy.org): 
Soap (bar or liquid)
Hand sanitizer (to the extent you can find it)
Gloves
Disinfecting wipes or sprays
Lotion
Toilet paper
Non perishable food items
Paper bags
Beginning April 1st, they will do a food and toiletries drive, you can contact Kaya Lowery, to arrange pick up/ drop off. klowery@blackswanacademy.org
The organization is in need of:
The organization is in need of help to:
Buy food and toiletries for the families and individuals we serve. Many people cannot get out to buy groceries and other items. Friendship Place staff have begun ordering items to be delivered to participants, but this need only grows.
Continue and expand our street outreach activities. Friendship Place staff are still going out to meet with those in homeless camps, and we need tools to keep those in the camps safe.
Prepare for an influx of people who have lost their homes and their jobs. We need to prepare all our programs to serve the surge of participants we will see in the wake of this crisis.
Donate to Friendship Place and their efforts on their website.
Generation Hope  is also in need of:
Grocery, restaurant, or Visa gift cards to provide to our families
Virtual gift cards are preferable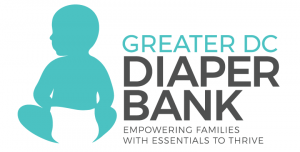 Greater DC Diaper Bank empowers families and individuals in need throughout DC, Maryland, and Virginia by providing an adequate and reliable source for basic baby needs and personal hygiene products.
"We are looking for 10,000 people who can give at least $12 to help us purchase 1,500,000 diapers to meet the needs of families right now.
We know that many things are scary and uncertain right now. But what's NOT uncertain is the fact that we need each other right now, more than ever. Our families, friends, and neighbors need us and you answer that need by joining our army of doers and donors!
Our reality at Greater DC Diaper Bank changes, literally hour by hour, BUT we remain committed to supporting families in need with critical resources, especially now, and what we know is that things will get tougher as this crisis unfolds."
You can help by giving what you can on their website.
---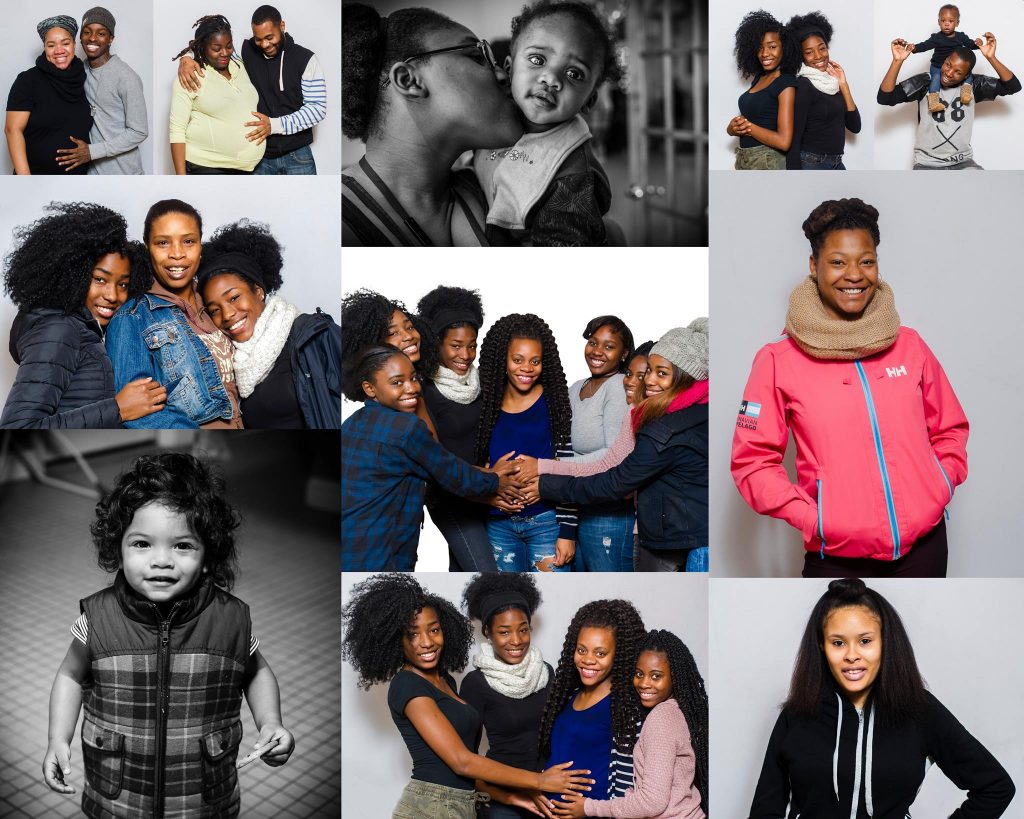 Healthy Babies Project is a private, not-for-profit, community-based support organization for District of Columbia pregnant and parenting women and families.
The organization is in need of:
Hand sanitizer
Germicidal wipes
Water bottles
Non-perishable foods
Hand soap (Liquid)
Point of contact:
Regine Elie
relie@healthybabiesproject.org
---
---
The organization is in need of:
Briana  Green
The organization is in need of:
Unity Health Care provides life saving health care for over 104,000 men, women and children in DC every year. Over 10% of COVID-19 patients are cared for by their incredible health heroes. You can help them save lives by donating here.
Point of contact:
Andrea White
202-465-6134
awhite@unityhealthcare.org
WSG is an all-scholarship independent Catholic School educating students in grades 3-8. Located in Ward 8 and serving the surrounding communities, the school provides an excellent academic program in a supportive environment which engages families and the community in the social, emotional, and spiritual growth of its students and graduates. We help our students to become the confident, capable, and courageous young women they are meant to be.
We are offering a full academic program remotely, with live direct instruction, tutoring, and enrichment activities. Our families have critical needs to ensure their daughters can participate fully, such as:
Technology needs, such as wifi-hotspots and Chromebooks
School supplies, such as materials for independent work activities
Food assistance, since many students relied on National School Lunch Program meals served at school
Additionally, families impacted by COVID-19 have needed cash assistance for a variety of basic needs such as health-related expenses, transportation, childcare, household supplies, and more. WSG has a limited family emergency fund for such needs, but anticipates a significant increase in requests for assistance once utilities and landlords restart fee collection.
We are in need of funding to support these efforts, as well as grocery store gift cards for families.
In addition, we are holding a Supplies for Success school supplies drive until Sept. 3, 2020. Donations to the campaign will be used to purchase "Success Kits" for 400+ disadvantaged youth in our communities.
They have organized a food sign-up form in order to add those who are experiencing need in the District to their food distribution list. Call 202-265-2400 or click the link above to have a bag of groceries delivered.
¡Haga clic aquí para registrarse en línea para la entrega de comestibles! Las cosas son difíciles para muchos en este momento. Estamos contentos de compartir lo que tenemos. Llame 202-265-2400 o haga clic en el enlace arriba para recibir una bolsa de compras el lunes 27 de abril o más tarde.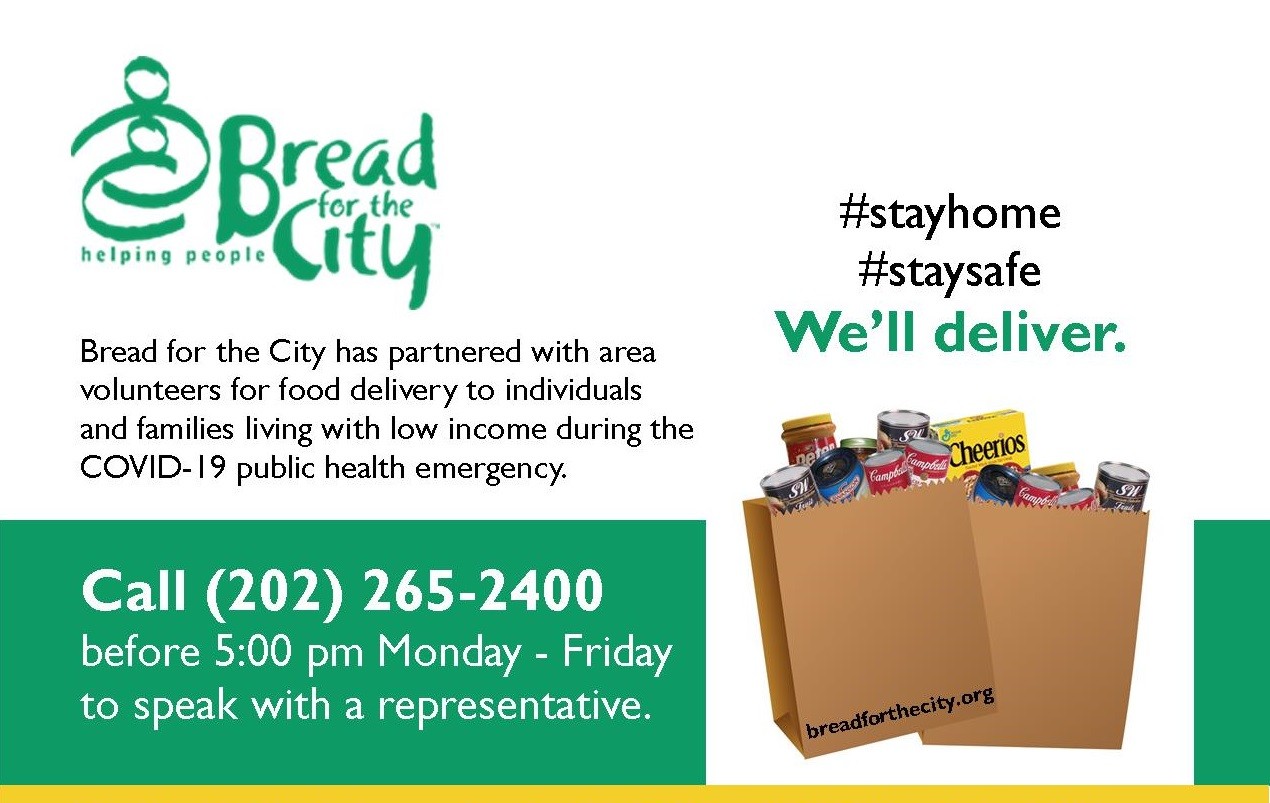 Find out more on their website!
---
---

Expecting Health was founded by a group of women with a simple idea: families deserve and should expect more – more support, more guidance, better health. At Expecting Health, we believe that new and expecting families, regardless of makeup, income, or background, should and deserve to expect health. We simply don't think it needs to be this hard.
As a soon-to-be or new parent, you have a lot going on! With the recent outbreak of coronavirus, also called COVID-19, there is even more misinformation, confusion, and fear around what you need to do to stay healthy. It's important to be informed, up to date, and prepared to help you stay calm and empowered during this time. You may have a lot of questions about what you can do to keep yourself and your baby healthy. Being a new or expecting parent is never easy but during this pandemic, it may be even more challenging, scary, and stressful. While there are many things out of your control, there are things you can do to keep yourself and your baby as healthy as possible.
Check out COVID-19 resources for new and expecting parents on our website! Follow along on our Facebook (https://www.facebook.com/expectinghealth), Twitter (@ExpectHealthOrg), and Instagram (@ExpectingHealth) for more information and useful infographics that make it easy to understand what's going on!
Point of contact:
Jamie Loey
jloey@expectinghealth.org
---
202-319-2229

---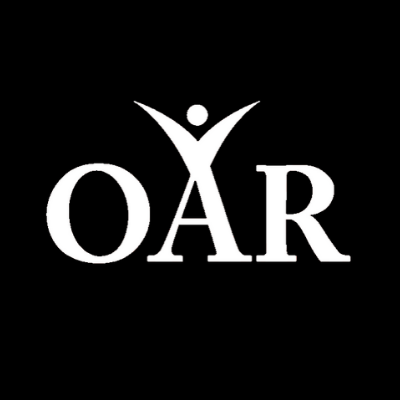 Rock Recovery (Rock) is a 501(c)(3) nonprofit located in Arlington, VA whose mission is to support the journey to freedom from disordered eating by bridging gaps in the treatment and understanding of eating disorders and related mental health challenges. Rock provides affordable and accessible comprehensive eating disorder recovery services and hosts community empowerment events designed to decrease mental health stigma, increase access to care and spread the message that complete recovery is possible.
Along with individual sliding scale therapy, Rock offers weekly, clinical therapy groups which include:
Bridge to Life: A three-hour therapy program that includes combined clinician-led meal support and therapeutic processing in a supportive group setting
Body Image Therapy Group: Weekly therapy group to help clients health their self image
Coffee & Conversations for Moms: Monthly therapy group to help clients in all stages of motherhood navigate daily challenges of being a parent while pursuing recovery
Freedom & Faith: Virtual faith-based recovery therapy group to help clients find support in their faith as they overcome their eating disorder
Bridge to Life Virtual: Virtual therapy group with a clinician-supported meal exposure and therapeutic processing and support
Point of contact:
info@rockrecoveryed.org
571-255-9906