At Washington Area Women's Foundation, we invest in pathways out of poverty for women and girls, including job training and post-secondary education opportunities that provide access to careers that offer benefits and pay family-sustaining wages. The Foundation first started supporting Northern Virginia Family Service's Training Futures program through Stepping Stones in 2005. Training Futures provides the training and skills that help under-employed and unemployed women in Northern Virginia secure a rewarding career with the potential for professional advancement, family sustaining wages and permanent employment.
When it comes to helping women build their economic security and earnings potential, Training Futures is one of the nation's most effective workforce development programs. More than 90 percent of all participants who enroll in the program graduate, and 80 percent of all Training Futures graduates find administrative jobs with benefits paying an average of $12.50 per hour within a year after completing the program.
Training Futures' six-month intensive curriculum is taught in a simulated office setting and arms trainees with those critical skills that can be applied across industries, including: customer service, public speaking, office administration, computer skills, and records management. During the program, participants complete an internship and are co-enrolled in Northern Virginia Community College. Trainees can receive up to 21 college credits for their Training Futures courses – providing a bridge and pathway to additional education. After graduation, trainees continue to benefit from wrap-around services, including one-on-one counseling, interview coaching, resume preparation and job search assistance.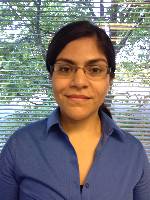 Lidia, a single mother and graduate of Training Futures, found the program while pursuing her GED. Prior to enrolling, Lidia said she was constantly thinking, "I'll get my GED, but then what?" Training Futures helped her answer that question by showing her that it was possible to go from working two jobs on nights and weekends to securing a full-time position with benefits and regular business hours.
In 2014, after completing a three-week internship with the Literacy Council of Northern Virginia, Lidia was offered a full-time position as an executive assistant. Since then, she's impressed her employers, received a raise, and is now able to spend more time at home raising her 9-year-old son. Lidia says the quality time has not only been critical for their relationship, but she's also seen an improvement in her son's academic performance. He has been motivated by her experiences and now dreams of receiving his master's degree one day. Thanks to the credits she earned at Northern Virginia Community College during the Training Futures program, Lidia is also working toward achieving her longtime dream: getting her Associates degree in accounting. She acknowledges that without the support of Training Futures and Washington Area Women's Foundation she would never have been able to imagine achieving all of these things.
But the most rewarding experience Lidia says thus far has been the opportunity to help change other people's lives by introducing them to Training Futures. She says, "I couldn't be more blessed. I don't even have the words to describe Training Future's impact on my life. Where I work, I have the ability to speak to a lot of people who could benefit from the program and I tell everyone I can about it."