In the fall of 2013, The Women's Foundation announced a new strategy – one that sought to invest in the long-term economic security of girls in our region. We asked organizations to consider how they could support middle school girls specifically (an important time for decisions about health, education, and relationships – but a time period that is often under-resourced and under-funded). We also specifically asked organizations to consider how they could invest in these girls AND invest in their mothers, grandmothers, aunts… whomever was their family caregiver. The idea is to invest in two generations simultaneously, helping to improve prospects for both family economic security in the short-term and girls' economic security in the long-term.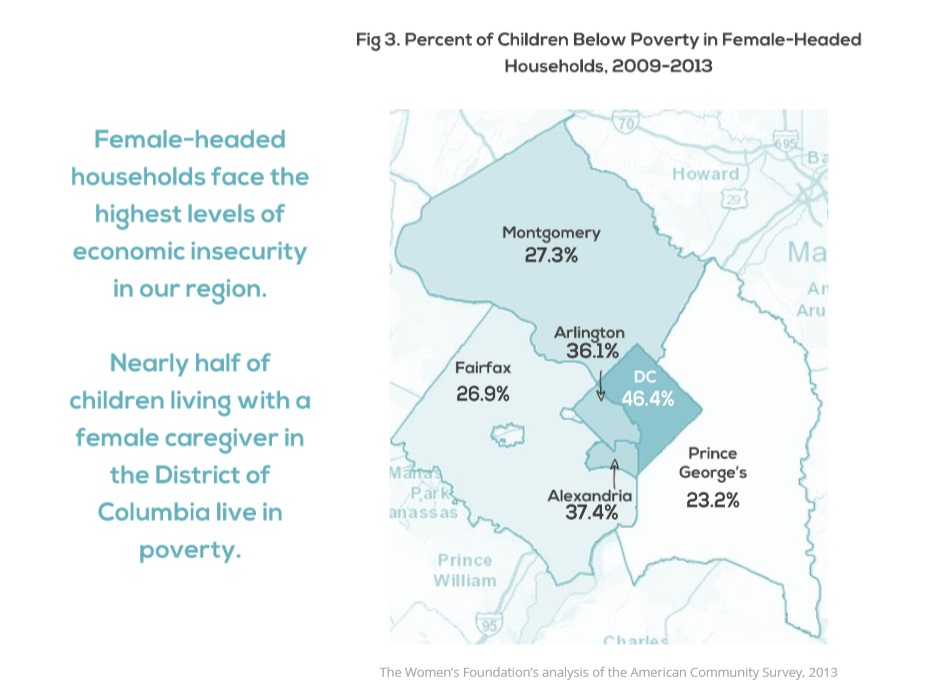 Flash forward to today, and a pilot of this model is preparing to launch in DC. College Success Foundation-DC and the YWCA of the National Capital Area are partnering to leverage each organization's core strengths and services, building a program that holistically engages middle school girls and their families. Their first partner school site is Chavez Prep Middle School in Columbia Heights. There, staff from College Success and the YWCA are banding together with an initiative to provide particular programs and supports for girls. A tailored curriculum will support girls' education and on-time grade progression, leadership development, and healthy choices, while also connecting mothers to education and job training, financial tools, case management and other supportive services that can help strengthen the family's economic security.
The program also has a special emphasis on strengthening the relationship between daughter and mother. For example, following girls-only and mother-only group breakout sessions, there are opportunities to come back together in facilitated group activities and discussion – on topics about health, communication, or education. Likewise, there are opportunities for mothers and daughters to experience things like their first college campus visit in "safe" ways. For a girl, these visits help her envision all the possibilities for her future. For a mom, these visits offer an opportunity to visit a campus together with other moms, consider the future college experience that's possible for her daughter but may be foreign to her, and to think about her own interests in education or workforce training.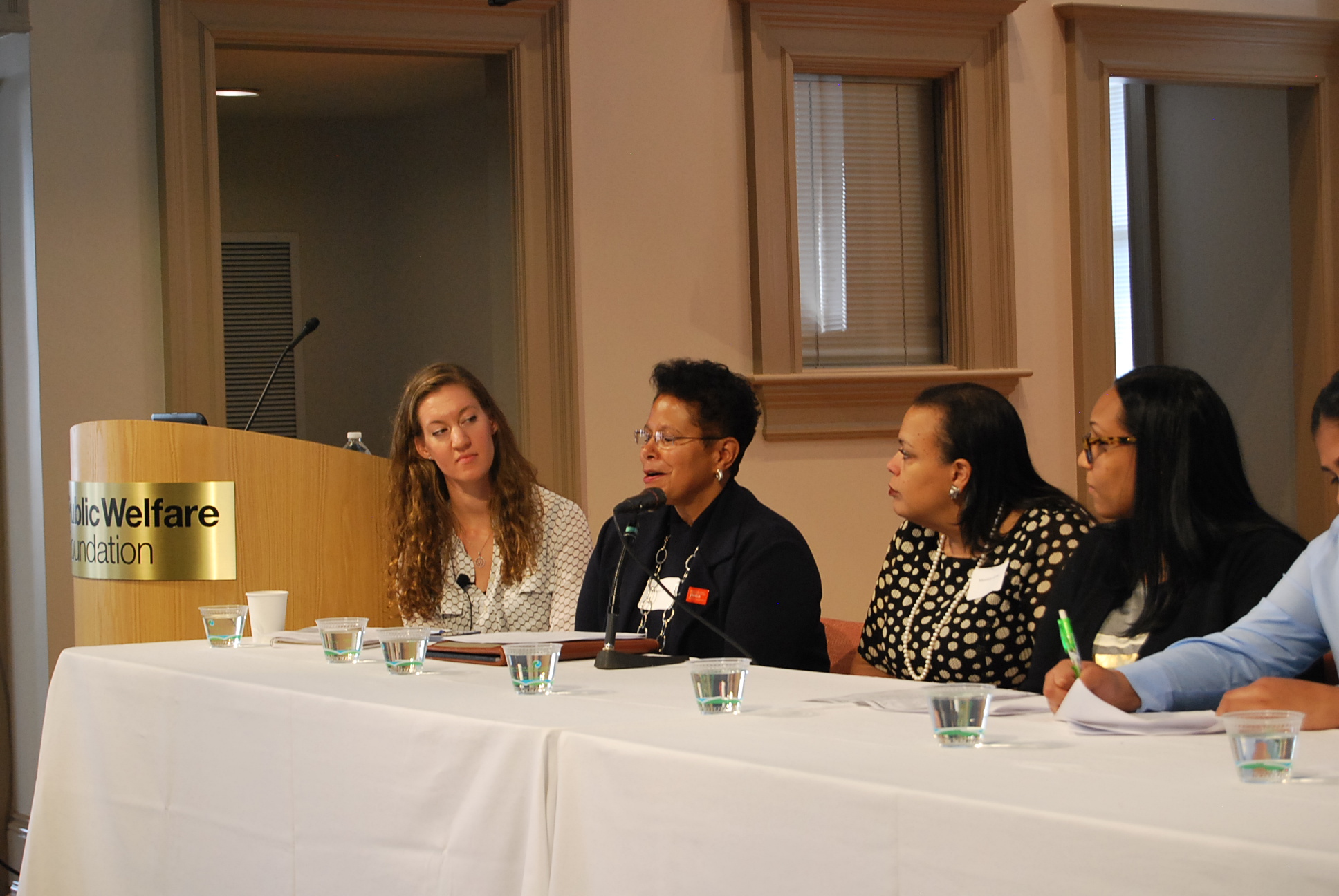 At a recent Women's Foundation briefing for investors in this work, a moderated panel included students from Chavez Prep. As one student explained it, she saw great strength in her family. Women were the matriarchs and anchors in her life. But as an immigrant family, she knew her mom and others didn't have the skills that they needed in the US, to contribute to the community how she knew they could. She loved the afterschool program where she could be with other girls and talk about important topics. She couldn't wait for her mom to be able to engage meaningfully in a program like this too, and for them to do it together.
We look forward to updating you on the results of this summer's pilot program, and then the next steps to take lessons learned and launch the program on a larger scale, to serve more women and girls in our community. In the meantime, check out the new research we just released on the status of girls in the Washington region. And if you're interested in investing to make this work a success, contact Megan Machnik at mmachnik@wawf.org.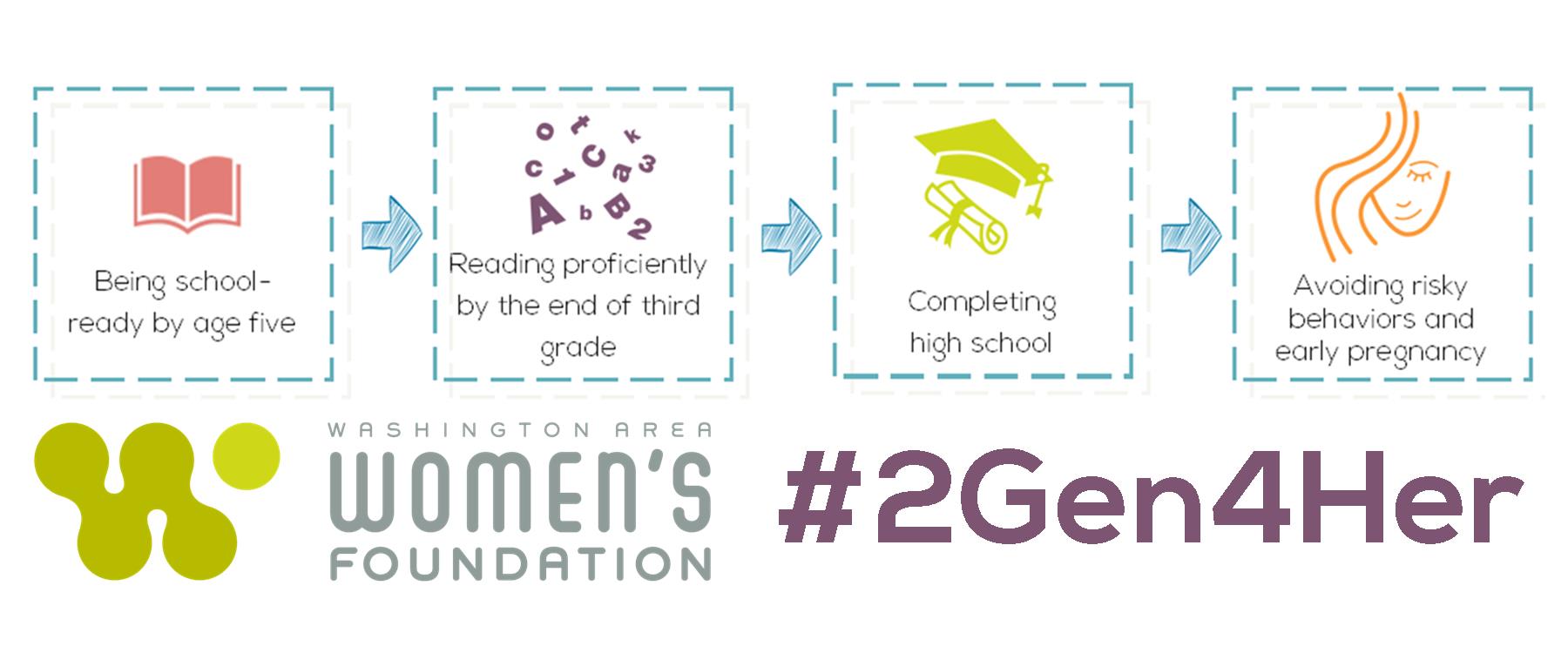 The Women's Foundation was selected to be part of the Ascend Network, based out of the Aspen Institute. We're one of 58 organizations selected from 24 states and the District of Columbia, representing the leading edge of a national movement around two-generation approaches. Learn more here.