The U.S. Census counts every resident in the United States every ten years, but its goal is much more than just a head count. Census data plays a crucial role in the apportionment of congress and the allocation of federal resources across the country.  Businesses also use it to drive key decisions, like where to ship products or where to build new stores. Philanthropy and non-profit organizations rely on Census data to inform their objectives and initiatives. At The Women's Foundation, we use it frequently to understand how women and girls are faring in our region, and to inform our goals, strategy, grantmaking, and evaluation. (Click here to check out some of the reports and fact sheets we have prepared using data from the Census and the American Community Survey).
An undercount of the population will have far-reaching implications for communities living at the margins. Because of a combination of factors, including structural discrimination, inequitable policies, distrust in the government, and access barriers, census counts disproportionately overlook people of color, people with lower-incomes, children, people with mental and physical disabilities, transient and recently rehoused populations, and non-English speakers.  (Explore this map to see where the hardest-to-count census tracts are in the Washington region.)
This time around, a fraught political climate and a growing digital divide—the 2020 census will be the first to allow residents to respond online—are boosting the odds against an accurate count. It is still unclear whether the census will include the controversial citizenship question the Trump administration proposed to add, but several advocacy organizations have pointed out that the mere proposal of including this question has already deterred many communities from responding.
We believe disaggregated, accurate, accessible, and current data are essential to identifying gaps, understanding which populations experiencing vulnerability need special interventions, and designing and adapting programs and policies that can sustain positive change. To support an accurate census count in our region, the Women's Foundation joined a group of local funders leveraging resources to make sure everyone counts and everyone is counted.
Along with WRAG, Metropolitan Council of Governments, and 13 other foundations, we are organizing a daylong forum on June 6, 2019, for our Grantee Partners and non-profit organizations in our community to identify and discuss strategies to reach-out to hard-to-count communities. If you are interested in learning more about opportunities to help with outreach, you want everyone in your community to get counted, and you would like to meet members of your jurisdiction's complete count committees, make sure you register for "Interventions that Work: 2020 Census and Hard-to-Reach Communities" before May 30.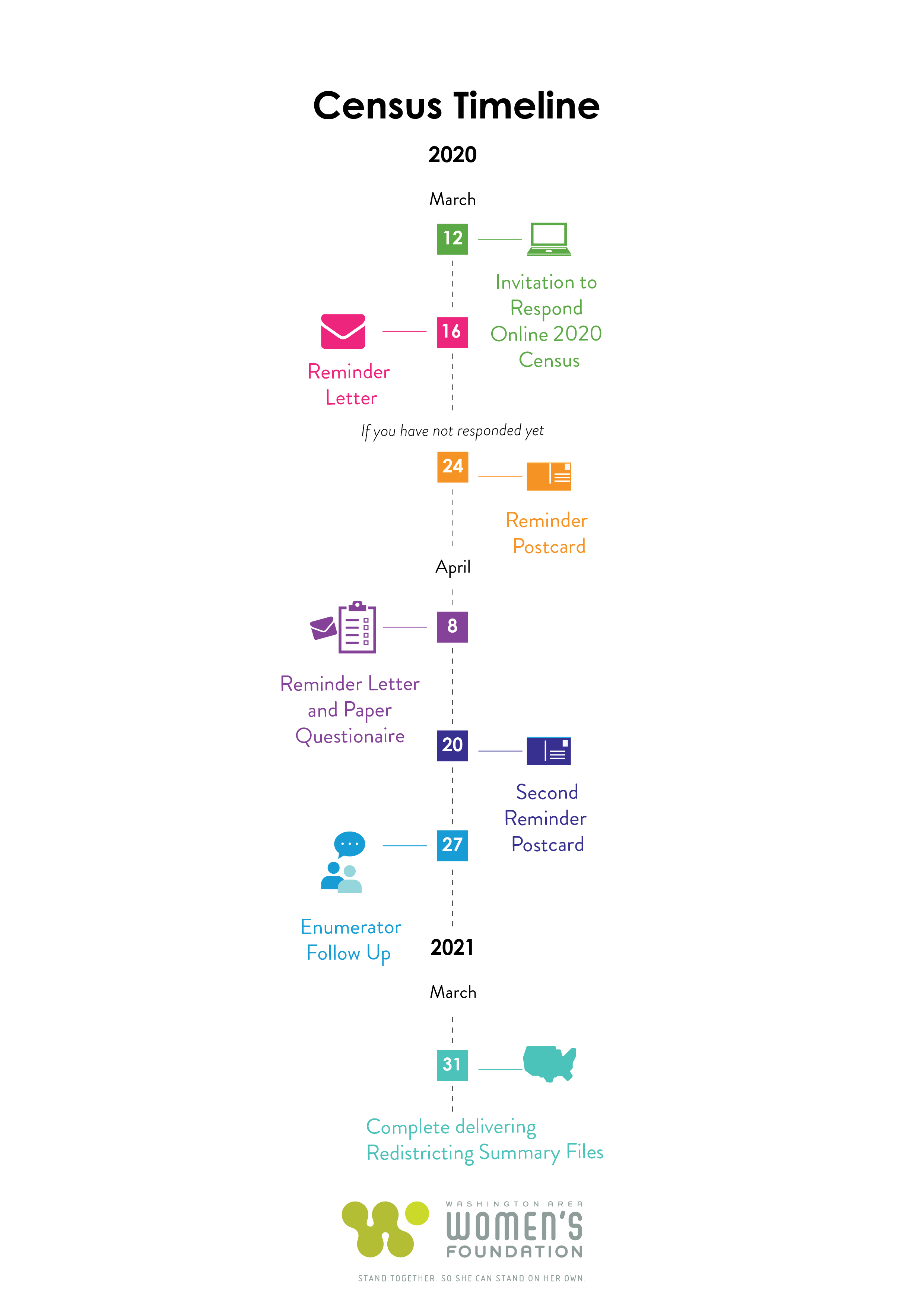 Claudia Williams is Program Officer at Washington Area Women's Foundation where she contributes to crafting and executing program strategy and manages the Young Women's Initiative of Washington, DC.